Members
Free From Fear is 30 members strong; each person gives their time for free. From aid workers to former service personnel, linguists, fundraisers, caseworkers and data processors, our members' varied professional skillsets are what gives us our strength and depth.
Ambassadors
Our Ambassadors focus on specific areas particular to their expertise. The support of ambassadors is vital; their combination of influence and expertise furthers our work with government and business. This is advantageous to the interests of our beneficiaries.
Patrons
Our Patrons represent the organisation more broadly. They share our values and are capable of acting as spokespeople. Our fantastic patrons have helped us with fundraising and raising our voice on the international stage and we are indebted to them.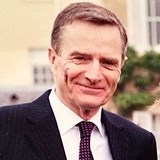 Ambassador
General Sir John Chalmers McColl, KCB, CBE, DSO, KStJ
General Sir John McColl spent 38 years in service. He was Deputy Supreme Allied Commander Europe from 2007 to 2011, the Commander Regional Forces 2004-2007, Commander Joint Services Command College 2003-2004 and the first Commander of ISAF 2001-2002, when the British involvement in Afghanistan began. He was the Chair of COBSEO (the confederation of service charities) from 2017 until 2021.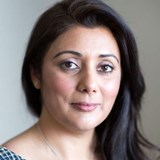 Patron
Nusrat Ghani MP
Nusrat Ghani is a British Conservative Party politician who has been Member of Parliament for Wealden since 2015. She was instrumental in the cross-party campaign for the introduction of the Genocide Amendment to the 2019-21 Trade Bill.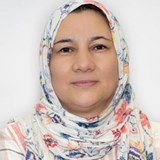 Patron
Adela Mohseni
Adela Mohseni is an activist who spent her career working to protect the rights of women and children. She received death threats and fled Afghanistan in 2012. She now leads integration projects for refugee women in the UK.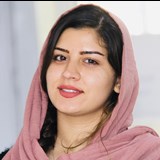 Patron
Malahat Mohammadzai
Malahat is a women's rights campaigner and advocate for Afghan women and girls, who previously worked for the HALO Trust in Afghanistan.  She was evacuated to the United Kingdom in 2021.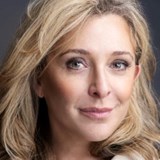 Patron
Tracy-Ann Oberman
Tracy-Ann is a successful actress, writer and narrator.  She is widely known for roles including Chrissie Watts in the BBC soap opera EastEnders, is often seen on stage in the West End and has written for the Guardian. 
MANAGING DIRECTOR and FOUNDER
Sarah Magill
Sarah oversees the daily functioning of the charity. Sarah is a practising barrister with a background of experience at management and operational level within UK third sector organisations.
Director
Simon Myerson KC
Simon is a practising senior barrister and part-time Judge.  He is Chair of Leeds Jewish Representative Council and a Trustee of his shul.
Director
Daniel Berke
Daniel is a director of 3D Solicitors.  He holds various roles within the Jewish community and his local community, including as a member of the Jewish Diplomatic Corps of the World Jewish Congress.
FOUNDER
Rosie Shaw
Rosie ran the charity for a year before stepping down. She remains a Trustee. The ethos Rosie created within the charity guides it for the future. With Sarah, Rosie transformed a group of individuals who wanted to help in a crisis into a professional and well organised charity that has changed thousands of peoples' lives and is a leader in its sphere. She will soon become a trainee Solicitor.
Deputy Managing Director
Carly Sparkes
Carly is an experienced Deputy Managing Director with extensive UK and overseas third sector experience.  She has managed humanitarian mine clearance operations and has previously worked in Afghanistan.
USA Lead
Caroline Bello
Caroline is our expert in all things USA. An American based in America, Caroline has an in-depth understanding of the SIV, P1, P2 and other pathways to America and has enjoyed particular success assisting vulnerable Afghan victims of extreme gender-based violence. Outside of Free From Fear, Caroline is a small business owner with a background in International Affairs and nonprofit humanitarian health.
Aid Manager
Trina Lawrie
Trina is an experienced researcher and data processor with an extensive volunteering background in the third sector. Trina has been overseeing the provision of food, infant and medical aid inside Afghanistan for the past few months to our beneficiaries when they are in crisis. She also significantly contributes to our grants team and has successfully secured thousands of pounds of funding for vulnerable families. At home, Trina is the bastion of her local community, working tirelessly to combat food and fuel poverty.
Data Team Manager
Sarah Cunningham
Sarah brings nearly 20 years of experience in the third sector as an advocate for marginalised people in conflict around the world.  She has been undertaking a variety of roles at Free From Fear, giving her management-level experience across the charity, informing her ability to manage the data team which is integral to the day-to-day running of the charity.  Sarah also supplements our fundraising team, drawing on her previous experience to provide tailored support for our projects.
Executive Assistant to Sarah Magill
James Ekin
James worked for the International Bar Association in 2021 on their Afghanistan evacuation programme, assisting with the coordination of the evacuation of female Afghan Judges and lawyers to Greece. He has significant third-sector experience and volunteers in charities and non-profit orgs aimed at achieving fairness and equality in the legal sector. James is co-founder of the All Party Parliamentary Group on Hazara Genocide in Afghanistan in the UK Parliament, as well as on a UK led working group on political unrest in Sri Lanka. James also writes for Yet Again Atrocity Prevention as their Policy and Research Director where he has written extensively on atrocity, constitutional law and UK politics. He is also recruitment lead for JURIST International Legal News in the US where he is their UK Chief Editor, as well as campaigning on human rights crisis globally. 
Executive Assistant to Carly Sparkes
Tom Shaw
Tom brings significant experience and expertise to Free From Fear.  From 2008 until 2010 he lived in Afghanistan, working for the Afghanistan Research and Evaluation Unit with a particular focus on livelihood security and rural livelihood change.  He also worked for the AIHRC and the ICTJ, analysing human rights abuses and war crimes.  Tom wrote the Bamiyan Province chapter of 'Conflict Mapping in Afghanistan Since 1978' and then later, having returned to working on Afghanistan, published Shaw, T. and Ghafoori, I (2019) 'On borrowed time: the limits of informal credit for livelihood security in Herat, Afghanistan' working paper 64. London: Secure Livelihoods Research Consortium.  Tom has a wealth of managerial experience working in areas of the world enveloped in conflict. Tom supports both Carly Sparkes and Sarah Magill and drafted the Ministers' briefing document for the 2022 House of Commons event Free From Fear co-hosted.